Mounting Cubicles

The advantage of RITTAL mounting cubicles is in the technical perfection and good price. The variety of the sizes and a rich assortment of suitable construction materials with the regard for industrial branch and the possibility of module expansion for the fitting account and the compatibility with other RITTAL series can afterwards provide the great advantage and all of this just from one and the same producer.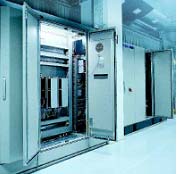 - Polycarbonate frames PK
- Cast aluminum frames GA
- Terminal boxes KL
- Electrical cubicles EB
- Signal cubicles BG
- Compact distribution cubicles АЕ
- Plastic distribution cubicles KS
- Compact system cubicles
- Separate cubicles ES 5000
- Linear cubicles TS8

Electronic crates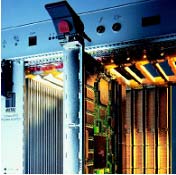 RITTAL represents a great variety of equipment to set up electronic devices such as false panels, crates, plug-in sockets, cross plates and net equipment and also frames, powerful cubicles in inch, metrical or electronic metrical systems.
It is a large series for optimal setting of high productive equipment. The possibility to make module configuration is a great advantage for a   consumer.