Projects/ Petroleum chemical industry
Automated control system for gasoline supply of delayed coking unit at new hydro treating unit
Client:"Atyrau Oil refinery" Co.Ltd.
Procedure description:
"Atyrau Oil refinery" Co.Ltd possesses №8 interim fleet with reservoirs for gasoline storage and supply for further refinement.
Graphical sketch of automation object is given in Figure 1.1.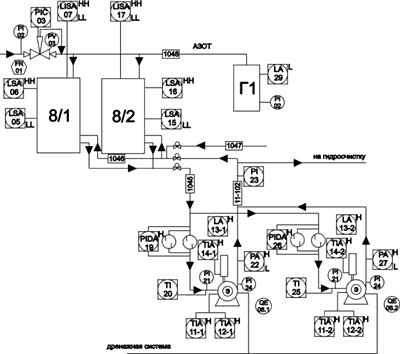 Figure 1.1 – Automation object
 After delayed coking facility, the gasoline enters Р-8/1,2 reservoirs of interim fleet №8, see Figure 1.2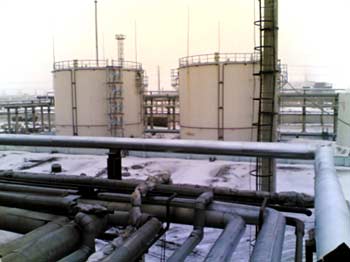 Figure 1.2 – №8 interim fleet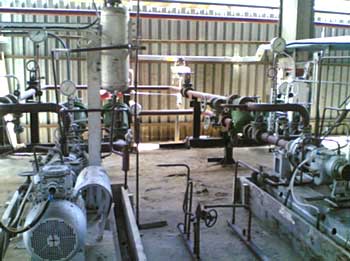 Figure 1.3 – Pump station
Automation system requirements:
Automatic Process Control System works out the following tasks:
realizes centralized checking of technological parameter values, equipment conditions, supports technological parameters on preset level;
allows to control dangerous declination of technological parameters determining explosion and fire danger in production process, issues controlling actions for executive means preventing occurrence or development of emergency situations with information displaying at operator's workstation;
conducts atmosphere condition monitoring in dangerous areas, gives danger alarms, management signals for blocking and displays the information to operator.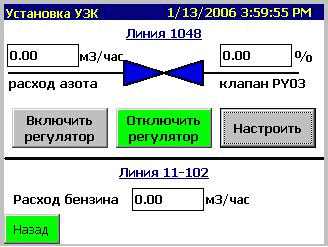 Figure 1.4 Fragment of "Regulator controlling" mnemo.
Solution and characteristics of automation system:

Automation system is based on SIMATIC S7-300 controller with CPU 315-2DP central processor.
Upper level appears as technologist-operator workstation based on TP170B operator panel.
Communication between controller and PC is organized via industrial PROFIBUS network.
Project implementation period: Start-up: 2006.
About "SINETIC" Co.Ltd engineering company

Address:
Ust – Kamenogorskб 181/3, prospect Abaja, office 406



Phones:
(7232) 55-02-04 Reception
(7232) 55-01-20 Director
(7232) 55-03-80 Technical Director
(7232) 55-08-32 Vice technical director
(7232) 23-00-05 Commercial department
(7232) 55-02-60 Technical department
(7232) 23-00-09, 23-00-12 Delivery group



Fax: (7232) 55-02-04


E-mail: ustkam@sinetic.kz